遊民Yumin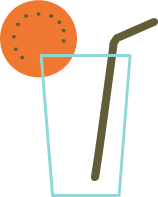 Coolest Hostel in town!

​Friendly and knowledgeable staff, you can ask me in English or Spanish

​Large communal area - great place to meet new people

​Excellent location

​Walking distance to nightlife, restaurants and other attractions

Free bikes(the first 2 customers only)

Sunday hotspring tour is provided for 1900yen.(transportation, a small towel to give away, a big towel(we lend)​​,dinner(Ramen or curry and rice or a mug of beer included)
Yumin Backpackers is located in center of Asahikawa city ,about 20 minutes' walk from Asahikawa railway station or bus terminal. It is very easy to access to department stores, restaurants, bars, Tokiwa park and a bath house or spas.
Also popular tourist places Mt. Asahi, Kurodake, Biei town and Furano city are near Asahikawa.
Free WiFi is provided throughout the property.
We do not have a bathing facility at the moment. But there is a public bath house with natural spring water in a block away and we provide a Sunday hotspring tour for 1900yen. (25km away, dinner(Ramen or curry and rice or Takoyaki ) or a mug of beer are included. You can choose a towel or a fan with a Japanese tasted picture to give away. Enjoy one of our popular traditional cultures.
AT
​持ち込みOK.パーティ貸切(5名様以上)お一人様2000円飲み物込み
インド式ボディアート1000円~
​体験 300円(5cm四方)


Asahiyama zoo

Otokoyama Sake brewery

Kawamura Kaneto Aynu Memorial Hall

Tokiwa park

​
Address
北海道旭川市7条8丁目 姫小路
7jyo8chome himekoji Asahikawa、Hokkaido,Japan
Phone No. 090-6449-9093
Mail